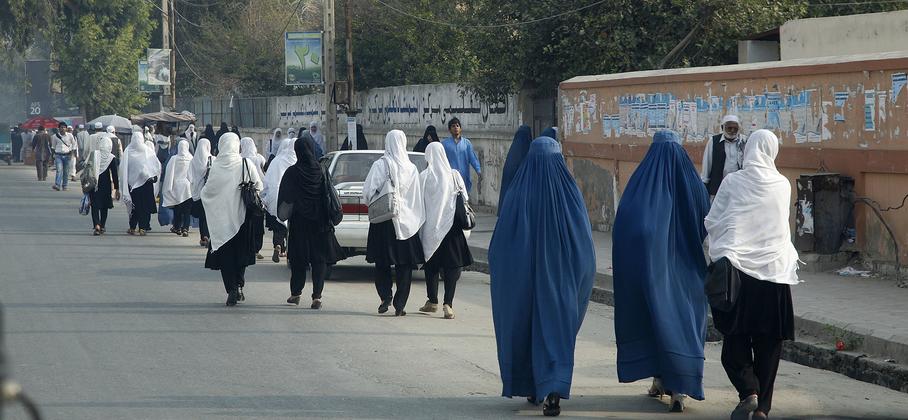 "Corporate punishment is a violation Convention Against Torture and should be closed," said UnamaHuman rights chief Fiona Fraser stressed that the UN "strongly opposes" the death penalty.
He called on the de facto authorities to "establish aimmediate moratoriumOn execution.
flogging and stoning
in a new reports, UNAMA said it had documented "many forms of corporal punishment" carried out by the Taliban since their return to power after ousting the democratically elected government on 15 August 2021, including "whipping or flogging, pelting stones, forcing people to stand." in cold water, and being forcibly shaved". In the last six months alone, 274 men, 58 women and two boys are publicly flogged,
According to the report, the legal system in Afghanistan is currently "fail to preserve the minimum fair trial and guarantees of due process".
UNAMA has warned that the Taliban refuses to license female defense lawyers And the exclusion of women judges from the judicial system is affecting access to justice for women and girls.
violation of international law
Corporal punishment is defined as "any punishment in which physical force is used and is intended to cause some degree of pain or discomfort, no matter how mild".
prohibition of torture And the punishment of cruel, inhuman or degrading treatment or punishment is a fundamental principle of international law, reiterates the report.
Punishment of '100 lashes'
Between 15 August 2021 and 12 November 2022 alone, UNAMA documented at least 18 instances of judicial corporal punishment carried out by de facto provincial, district and appeals courts.
"In the 18 documented cases, 33 men and 22 women were punished, including two girls; most penaltiesfor both men and women, relating to fornication or 'running away from home' and all those women and girls who were punished were allegedly convicted of such crimes," the report showed.
In general, the punishment consisted of 30 to 39 lashes for each convicted person. However, according to the report, "in some cases, people received up to 80 to 100 lashes".