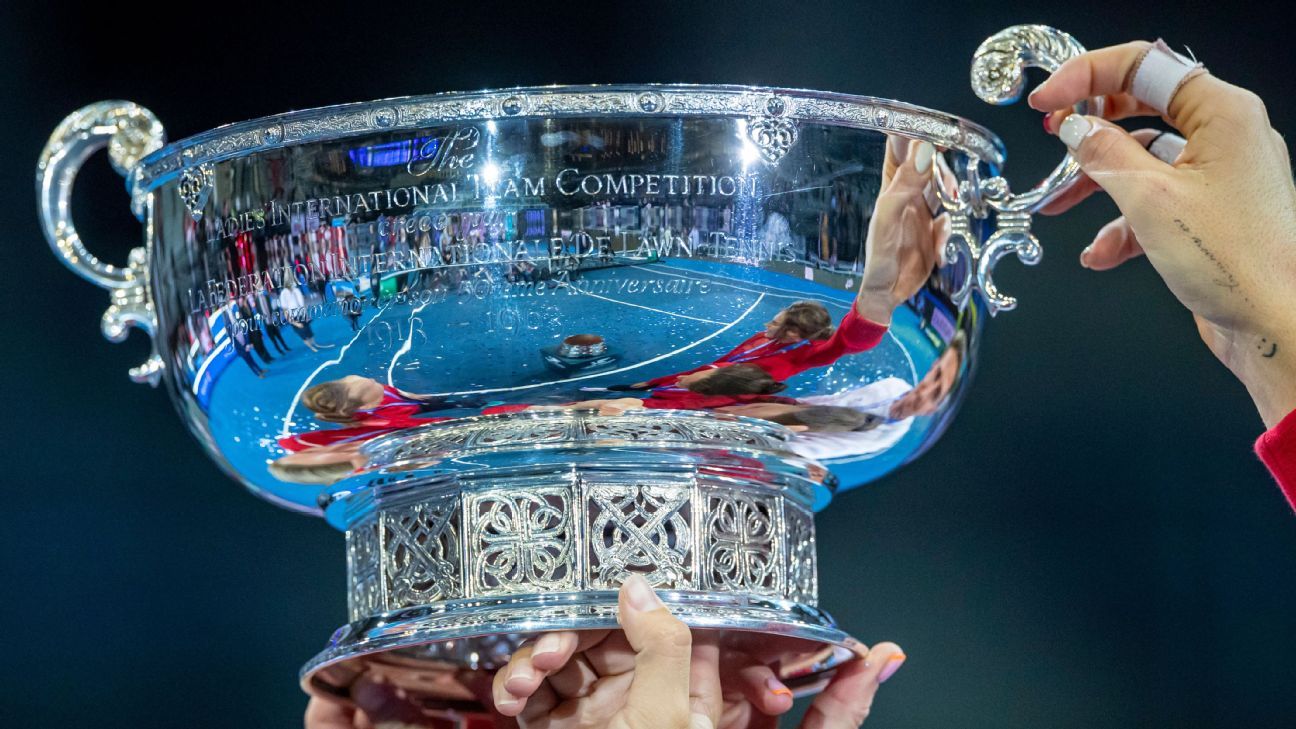 LONDON – Seville will host the 2023 Billie Jean King Cup Finals, the International Tennis Federation announced on Wednesday.
The showpiece women's team event, featuring 12 nations, will take place from November 7-12.
It is the first time since 2008 that Spain has hosted the final of the competition, known as the Fed Cup until 2020.
Last season's winners Switzerland will join runners-up Australia and wildcard pick Poland as well as nine countries that came through recent qualifiers – hosts Spain, Canada, Czech Republic, France, Germany, Italy, Kazakhstan, Slovenia and the United States. states.
Teams will compete in four round-robin groups of three, with the four group winners advancing to the semi-finals.
The draw for the groups takes place on 24 May.
Seville will also host the final in 2024.