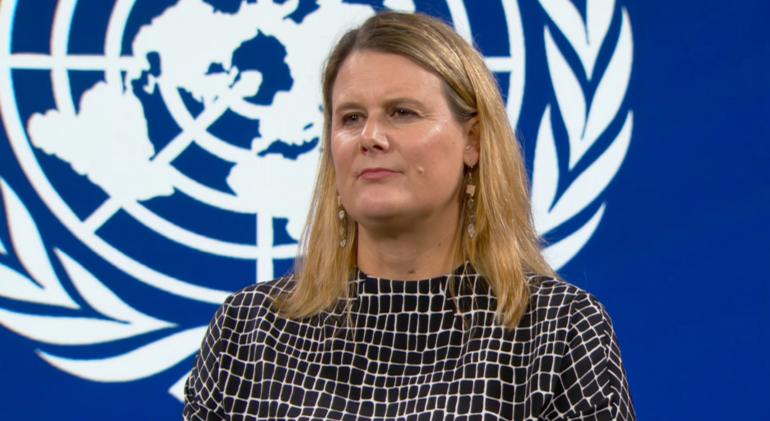 Alice Edwardswho is officially known as the Special Rapporteur on Torture and Other Cruel, Inhuman or Degrading Treatment, said she was "distressed by the deteriorating health of Mr. lack of satisfactory diagnosis and medical treatment,
'A form of torture'
In a statement his six companions also supported human rights council-appointed experts, she said, adding that the Russian politician, lawyer and anti-corruption campaigner has been placed in isolation on 11 separate occasions, 114 days in solitary confinement over seven months, "seems disproportionate" and would amount to a form of torture. , if confirmed.
"Mr. Navalny is reportedly suffering from serious illness, including problems related to chronic spinal disease and neurological damage," Ms. Edwards said.
The jailed leader returned to Russia in 2021 after receiving extensive medical treatment in Germany, after which laboratory tests indicated there had been an attempt to poison him with a nerve agent while in Siberia in August 2020.
He was promptly arrested after pledging to fly from Germany to Russia.
Jailed
The 46-year-old is serving a concurrent sentence of 11.5 years for fraud and contempt of court – charges he said were instigated to remove him from public life.
Russia has denied all previous allegations that any prison staff mistreated Mr Navalny, saying he had been given access to medical treatment when he needed it.
need immediate care
"he must be provided with prompt and continuing adequate careincluding comprehensive medical examination, treatment and monitoring of his health condition in a civil hospital.
He also took up the cases of three of his political supporters who are lodged in Russian jails – Lilia Chanasheva, Vadim Ostanin and Daniel Kholodny,
The Special Rapporteur said that their cases should be "promptly, thoroughly and impartially investigated".
Release supporters 'immediately'
"If it is found that these persons are being arbitrarily deprived of their liberty, they should be released immediately,
He said in the case of Mr Ostanin, whose condition is reportedly worsening, Russia "should Provide adequate medical care in case of urgency in a civil hospital".
Lilia Chanysheva is the former head of Mr. Navalny's office in the city of Ufa. She was arrested in November 2021 on charges of managing a "structural subdivision" of an extremist group, the UN rights office said. OHCHR,
Mr Ostanin ran Navalny's office in the city of Biscay, and was arrested on a similar charge in March 2022.
The OHCHR said Mr. Kholodny, an employee of Mr. Navalny's Anti-Corruption Foundation, was arrested at the same time on charges of belonging to an extremist group and allegedly providing funds or collecting funds to an extremist organization.
concern registered
The Special Envoy and other experts have been in direct contact with the Russian government regarding these matters "and will continue to monitor them."
special envoys and other UN rights expert appointed by human rights councilwork on a voluntary and unpaid basis, are not employees of the United Nations, and operate independently of any government or organization.