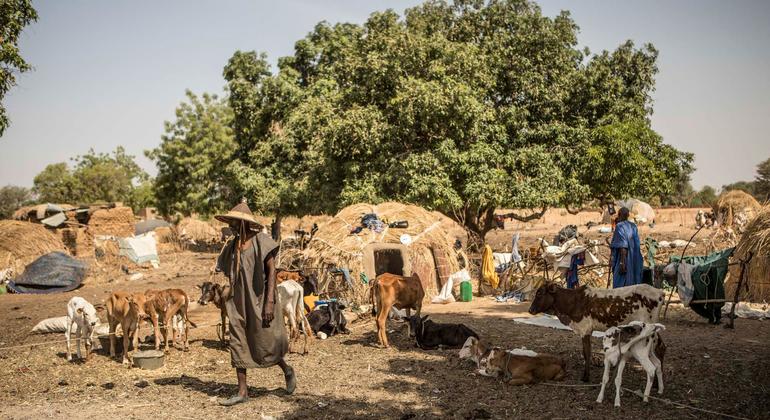 He According to the fact finding report From the United Nations Human Rights Office (OHCHR) was released on Friday to the Malian authorities Described as an anti-terrorist military operation against an al-Qaeda-affiliated group known as Katiba Machina.
The UN rights chief, Volker Turk, called the findings "extremely disturbing" and stressed that "Summary executions, rape and torture during armed conflict amount to war crimes. and, depending on the circumstances, may amount to crimes against humanity".
authorization blocking access
The OHCHR said that the Malian authorities had repeatedly refused requests by the fact-finding team to access the village of Moura. Eyewitnesses interviewed by the team reported seeing "armed white men" who spoke an unknown language Working with Malian forces.
At least 58 women and girls were raped or subjected to other forms of sexual violence.
In January the U.N. human rights councilAppointed independent human rights expert Malian officials called to launch an immediate investigation into the mass execution alleging the involvement of Russian-based Wagner mercenary group,
Experts said that a "An atmosphere of terror and complete impunity" The activities of a private military contractor in Mali were under siege.
Accountability
The UN rights chief insisted that those responsible for violations must be held accountable, and that the Malian authorities must ensure that foreign military personnel in their own forces and those under their command respect international law,
The OHCHR said that according to eyewitnesses, on the day of the assassination, a military helicopter flew over Moura, opening fire on people, while four other helicopters landed and troops landed. The soldiers lined up the people in the center of the village, firing indiscriminately at those trying to escape.
Some Katiba Machina militants from the crowd fired back at the soldiers and at least 20 civilians and a dozen alleged members of the armed group were killed.
killed in four days
Then, Over the next four days, at least 500 people are believed to have been summarily executed., says the report. OHCHR said the fact-finding team obtained comprehensive personal identification details, including the names of at least 238 of these victims.
According to eyewitnesses, Malian soldiers were rotated in and out of the Moura daily, but Foreign workers remained for the duration Of operation.
Malian authorities announced an investigation soon after the attack occurred, but more than a year later and pending the final results of the investigation, continue to deny wrongdoing by its armed forces.