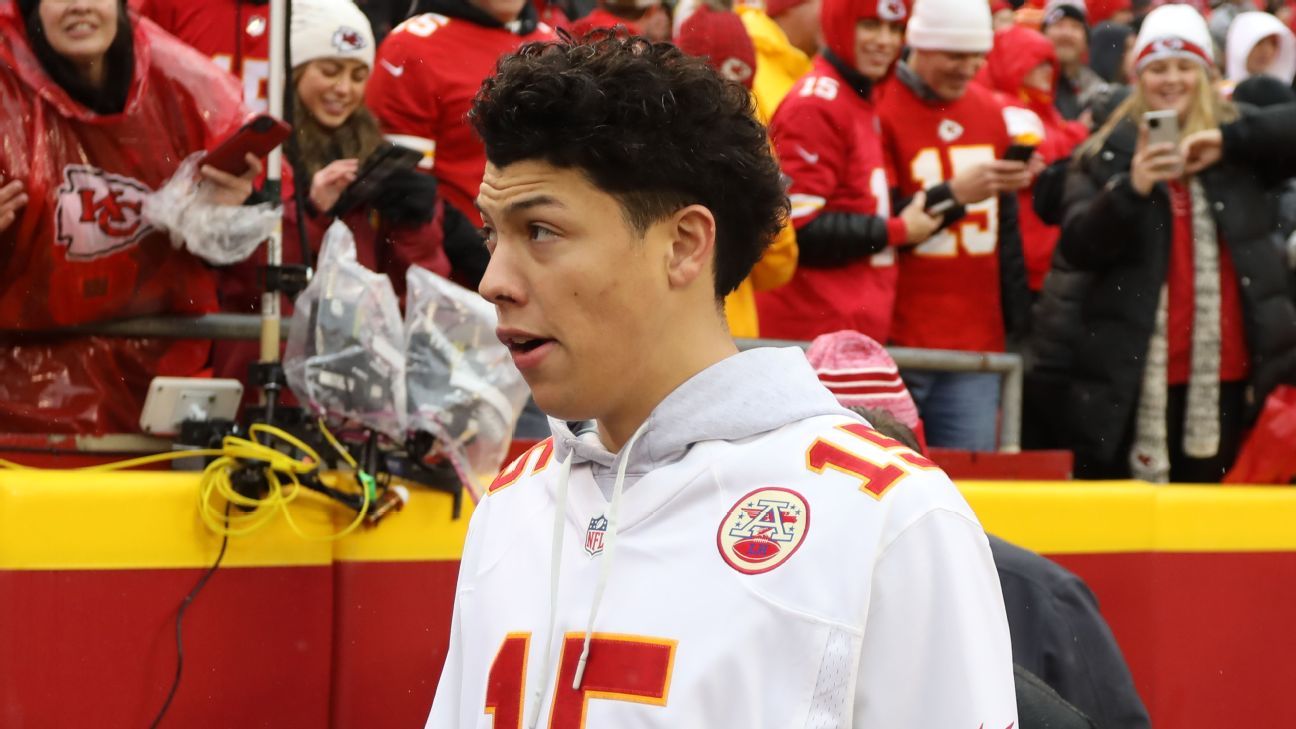 A judge in Johnson County (Kansas) has agreed to Jackson Mahomes' request to modify his bond agreement so that he can speak to three of the four people listed as witnesses who are his friends.
Mahomes, brother of Starr kansas city chiefs Quarterback patrick mahomes, declined to comment before and after Tuesday's hearing. He was released after posting a $100,000 bond.
Mahomes was charged with three counts of aggravated sexual battery and one count of battery following an incident with a woman on February 25 at the Aspens Restaurant and Lounge in Overland Park, Kansas.
At Tuesday's hearing, Johnson County District Judge Thomas M. Sutherland said Mahomes could not speak to a single witness who had direct knowledge of the incident. He warned the other three witnesses that they could not talk to Mahomes about the case, according to the Kansas City report.
Mahomes' preliminary hearing is set for August 31.
Tuesday's hearing came a day after an edited affidavit that gave more details of the alleged assault.
According to new details in the affidavit, Mahomes grabbed the woman by the neck and kissed her three times against her will.
The woman told police that Mahomes was a friend of her stepdaughter and had caused trouble and had been asked to leave the restaurant in the past.
According to the affidavit, two servers in the area did not hear the woman's cries for help, but later confirmed that she told them about the assault and showed them bruises on her neck.
Investigators said Mahomes, who is a social media influencer on TikTok and Instagram, told the woman not to tell anyone what happened and then said he could help her with her business because she had a "big social media following." following".
The woman's boyfriend came to the restaurant and upon learning what had happened, ordered Mahomes and his friends to leave.
This report used information from The Associated Press.