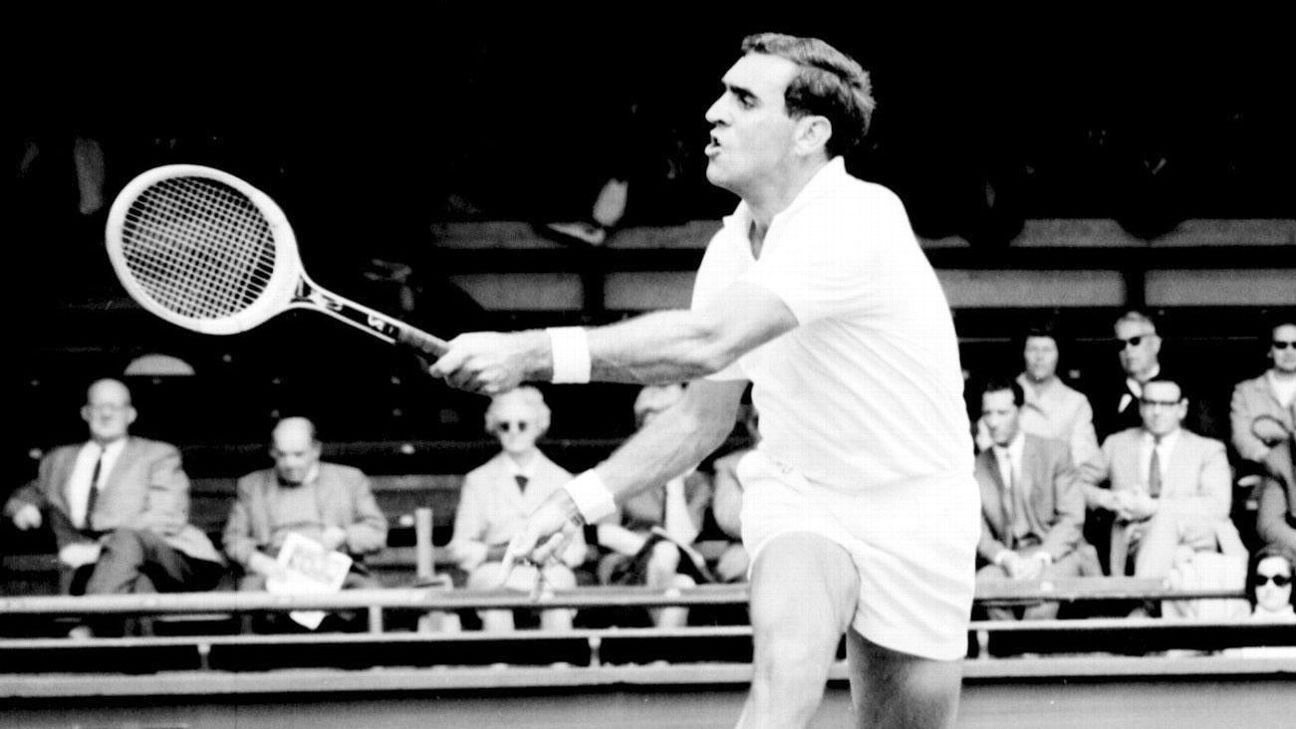 Australian tennis player Owen Davidson, who won 13 Grand Slam doubles titles, has passed away. He was 79 years old.
The International Tennis Hall of Fame announced Saturday that Davidson died Friday. Longtime friend Isabel Suliga said he died in Conroe, Texas.
He won 11 major titles in mixed doubles and two in men's doubles. Davidson teamed with Billie Jean King to win eight Grand Slam trophies in their careers from the mid-1960s to the mid-1970s.
In 1967, Davidson became only the third player in tennis history to earn all four major mixed doubles titles in the same year, including three with King.
"Our hearts are broken, but we find peace in the lifetime of wonderful memories we shared with our friend Davao," King said. in a tweet,
Known for his strong lefty serve, Davidson won the Australian Open with Ken Rosewall in 1972 and the US Open with John Newcombe in 1973 – when they defeated Rod Laver and Rosewall.
In singles, he reached the 1966 semifinals of Wimbledon, defeating two-time defending champion Roy Emerson. Davidson also reached the quarterfinals in singles at seven other majors – five times at the Australian Championships and twice at the US Nationals, the precursor to the US Open.
Davidson played in the first match of the Open Era on April 22, 1968, defeating John Clifton in the first round of the British Hard Court Championships.
Davidson and King jointly won four titles at Wimbledon, three at the US Open and one at the French Open. In the 1971 Wimbledon final, they defeated Margaret Court and Marty Risen 3–6, 6–2, 15–13. He was inducted into the International Tennis Hall of Fame in 2010.
Davidson was born on 4 October 1943 in Melbourne. He was coached by Hall of Famer Mervyn Rose and served as a member of the Australian Davis Cup team with Davis Cup captain Harry Hopman. Davidson coached the British Davis Cup team from 1967 to 1970.
He is survived by his son Cameron and brother Trevor Davidson.