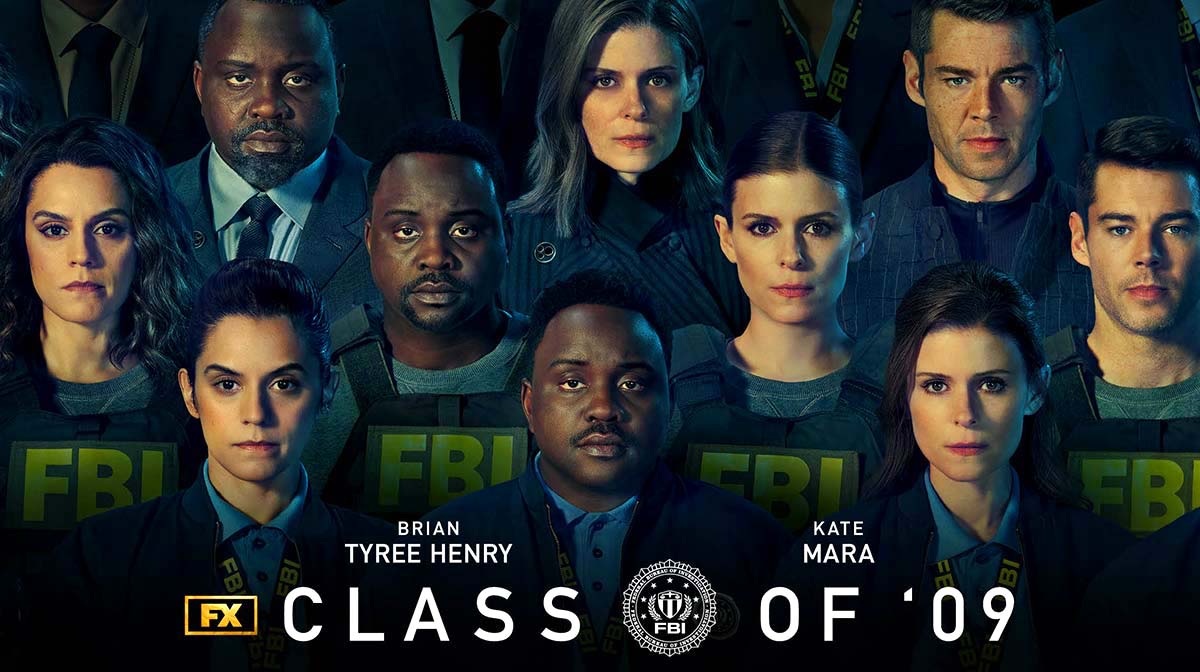 Every so often, there are actors who are so consistently excellent every time you watch them that whatever project they're involved in becomes worth seeking out for them alone. Brian Tyree Henry He is such an actor. He embodies each and every character, even when he's part of an ensemble that seems to revolve around everything. He is a reliable center of gravity who can make the most of even the weakest material, invigorating it with the sheer force of his presence that always ends up making you sit up and take notice. In fx'S "class of '09,A new limited series from the Manufacturer tom rob smith Of "american crime story"Henry is tasked with doing the heavy lifting of holding together an often scattered story. During the first four episodes of this eight-episode season, it works with him every second. As for everything else, That's a different story altogether.
READ MORE: The 70 Most Anticipated TV Shows and Mini-Series of 2023
Taking place at three different points in time (2009 in the past, 2023 in the present and 2034 in the future), the series traces a class of aspiring FBI agents as they train, develop, and grapple with their job. While not the most insightful of portraits, this is hardly your typical Copaganda series where cops and officers can do no wrong. Instead, there is a healthy skepticism as to how it is that these structures operate and begin to grow using new artificially intelligent surveillance. it plays like a riff Steven Spielberg'S "minority Report," though without the same directorial vision and narrative weight. While it has ambitions to be more than your average procedural, the first half of the season still boggles itself because the jumps between timelines can be tiresome as opposed to thrilling. While there are many engaging chapters, there are many that fall short.
READ MORE: 'Class of '09' Trailer: Brian Tyree Henry and Kate Mara Star in FX's FBI Thriller Series
Beginning in the past with a group of strangers arriving at Quantico to begin their training, we occasionally get glimpses through flashbacks or monologues of their past lives that brought them here. Although there are others we'll get to know, the main two are Tayo Michaels (Henry) who used to have a desk job in insurance and Ashley Poyet (kate mara) who was a psychiatric nurse. While many of their fellow classmates are harsh and even cruel, the two look out for each other when no one else will. As it turns out, both will have an important role to play as the years turn into decades and criminal justice in the country as we know it gets reshaped by artificial intelligence. In particular, watching Henry turn into an antagonist is one of its most intriguing elements.
As far as what he's been given to work with, it still leaves a lot to be desired. For all the ways the series hints at the ways technology can actually become just another tool of repression, when an unruly government runs wild with it, there's a lot that's holding it back. The scattering of action scenes, from a shootout in a remote area to a fight in a parking garage, is useful, though it's far less interesting than the underlying questions and concerns. Though he's equally convincing when Henry takes up arms to defend his character, there's something distinctly chilling about watching his character slowly become more and more corrupt. Of all the ways Tayo thought he could make a positive difference, it is clear that it is he who has been transformed. It delicately questions how much we can improve from within.
There's obviously a lot that's still unknown in how it will continue to build on it, but Henry's work is still something to be appreciated for looking at it. His attempts at aging may be convincing in the eyes of the audience, but his performance is what draws us in despite all the noise. Mara is equally effective, though her character feels more static and less dynamic than Henry's. Where the series begins to find its footing is when the cuts back and forth in time create connections about how each person has become who may be unrecognizable to their past selves. This is especially true for Tayo, who we see dismissing concerns about how this system of policing is targeting people who have done nothing. This would have been something his younger self would have been deeply concerned about, but his perspective has clearly warped over several decades. While the show teeters on the edge of science fiction, the way Henry grounds it in a rich character study of a man who is completely lost in the power he wields makes it all seem awfully present.
There are elements that feel inconsistent with other characters that exist mainly to drive the plot where we know it's already going. Some of it comes down to the framing of three moments in time, showing some of what will happen and then filling in the gaps of how it gets there. What doesn't work is how it creates laborious and empty scenes where characters speak in clunky dialogue to set up some idea to be explored later. A presentation about the central technology doesn't sound natural, especially when the same character tries to differentiate between what they were talking about and what it turned out to be. It comes off as hair-splitting, which could very well be a point as the character rids himself of guilt if it were only more emotional and less expositional. At such moments the characters can get lost in the hustle and bustle.
Yet, even with so many hang ups that the series doesn't have nearly enough essential dexterity or tact, Henry lifts it above the traps it can fall into. There's still a lot that feels like holding back about how her character rose to such a point of power as she fell from grace, though as long as she's at the helm there's bound to be something to go with it. There is a desire. No matter how many times this limited series is tied to the past when its connections to the future are strongest, Henry's performance makes it worth watching to see where it will go. [B-]
Class of '09 debuts on Hulu on May 10.