Canon's mirrorless efforts look like they're totally dominating eos R lineup, but long before that, there was Canon's M-series, a product line built on the APS-C sensor format. Among the various cameras offered in the EOS M portfolio, the EOS M50 MarkII is specially crafted for the casual shooter looking for higher quality output than a regular camera. Canon We were allowed to test drive the camera for a while and here are our thoughts.
Canon EOS M50 MarkII Features
Canon understands that there is stiff competition from the smartphone market, especially the high-end ones. At the tap of a button, a smartphone can provide stunning images that will impress any social media audience. With the M50 MarkII, Canon has tried to make sure they have a competitive edge in terms of features while still keeping the camera incredibly easy to use. With the EOS M50 MarkII, you get a 24-megapixel APS-C sensor, Canon's industry-leading Dual-Pixel AF with support for Eye-AF, 4K video recording, a crystal clear screen that supports touch input Is. The new camera also adds a silent mode, so you can take pictures in places like museums or theater performances without the sound of the shutter. Lastly, you also get a full suite of connectivity options such as NNFC, Wi-Fi and Bluetooth to be able to transfer photos from the EOS M50 MarkII to your smartphone for instant editing and sharing.
Canon EOS M50 MarkII Ergonomics and Handling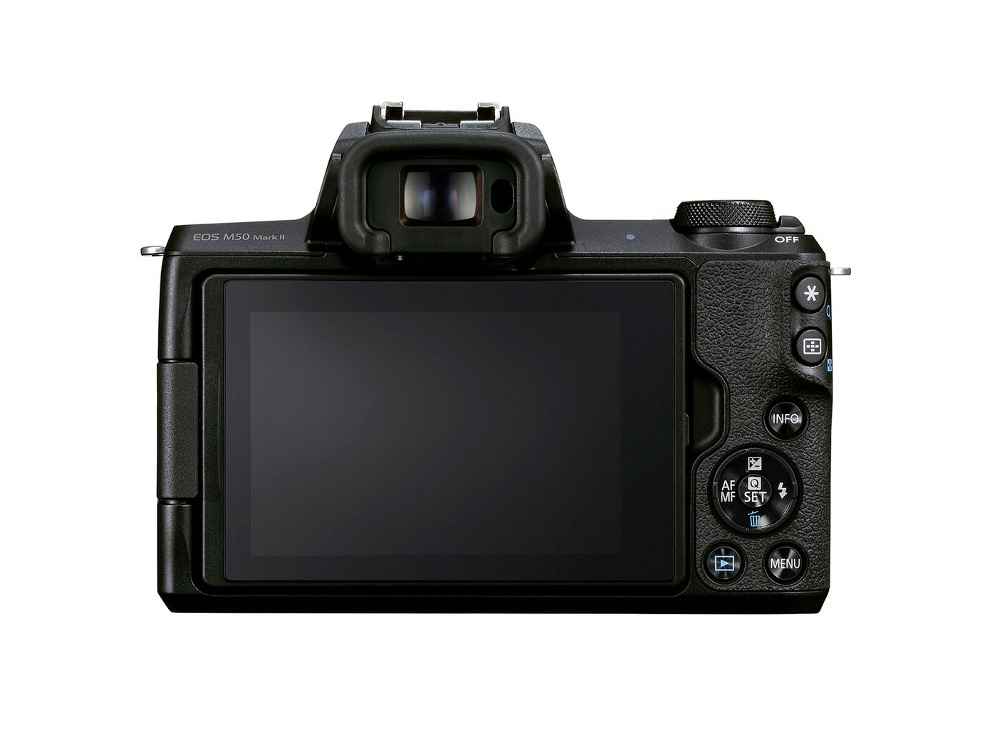 The Canon EOS M50 MarkII isn't a pocketable camera by any means, but it's still quite compact and tips the scales at just 387 grams. It's exceptionally light for a camera packed with so many features. Our review kit came with the standard EF-M 15-45mm f/3.5-6.3 IS lens. This lens has a very compact design, in that the lens automatically collapses and locks into place when the camera is stored.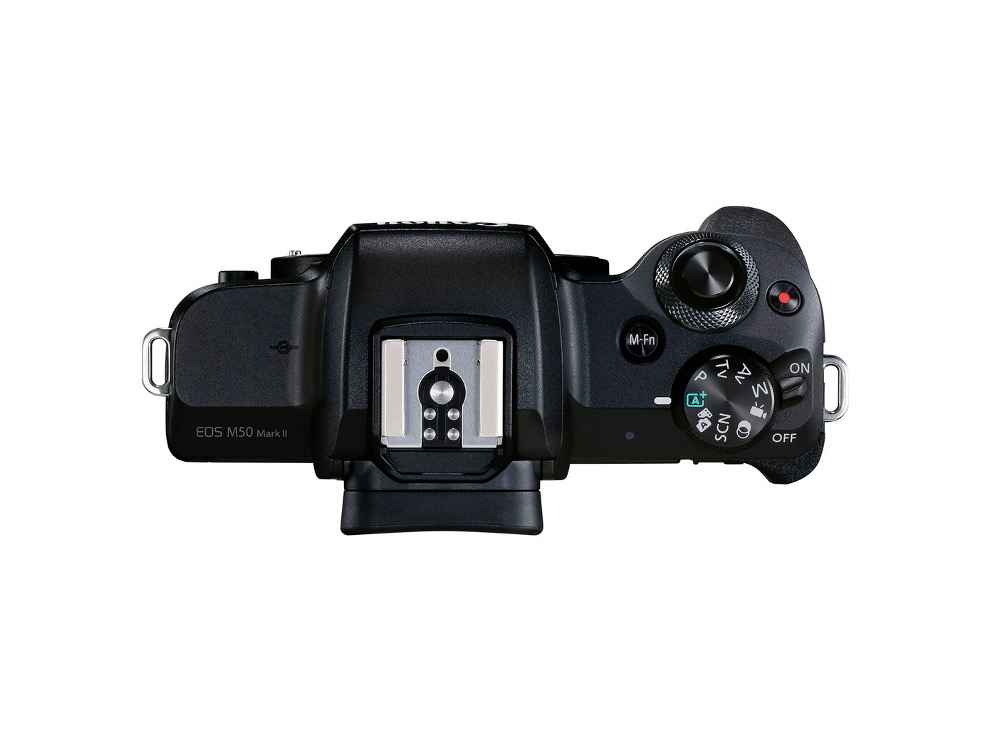 The camera's boxy design means Canon was able to create a more contoured grip which makes the camera much easier to hold, especially when you want to shoot with one hand. Button placement on the back and top is a little tight for our liking, but that's mostly due to this reviewer's thick thumb and fingers. The AF/AE lock button along with the AF area button are placed on the right side curvature which certainly isn't easy to use or reach. In fact, there's very little room on the back, thanks in large part to the massive 3-inch fully articulated display. It's a clear case that you win some, you lose some, but mostly on the winning side and here's why.
Canon EOS M50 MarkII Image Performance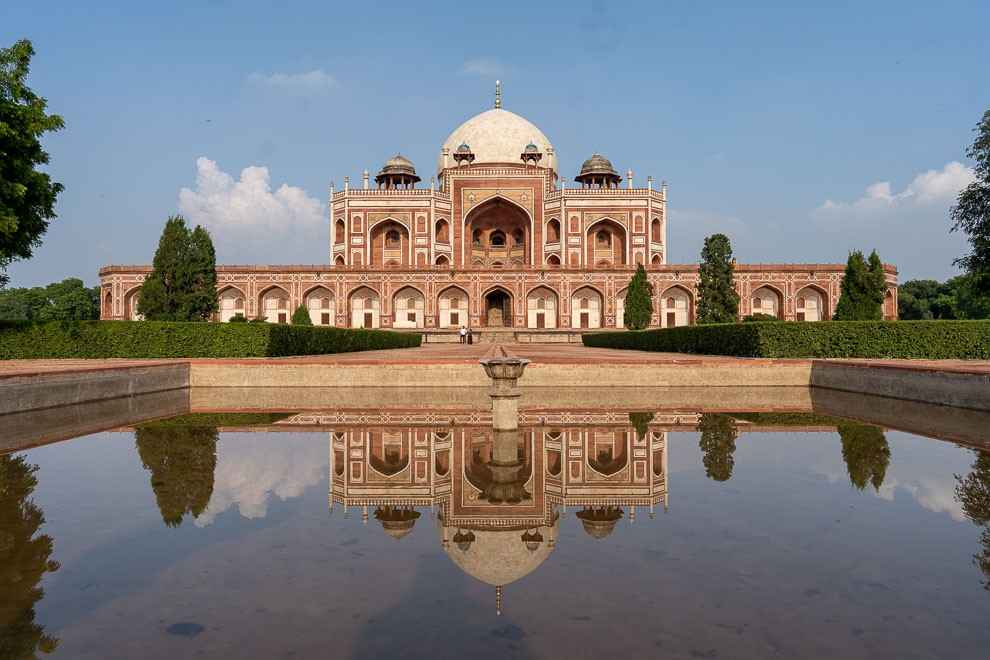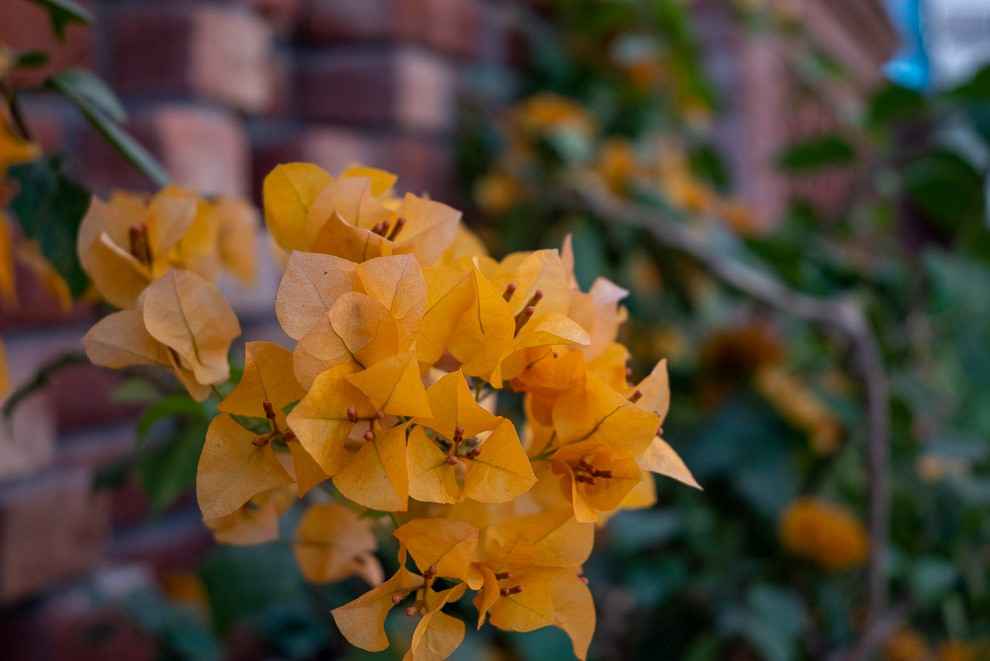 It needs to be said at the outset that the kit lens that comes with the EOS M50 MarkII puts it quite behind. The small f/3.5 starting aperture hits the f/6.3 mark very quickly as you zoom in, mainly limiting the light getting on the sensor. This makes this combination less-than-ideal in low-light situations, as you'll need to raise your ISO, and the M50 MarkII's sensor doesn't enjoy going above ISO 3200. There is noticeable noise in the shadow areas of the images. At ISO 3200, while images taken at ISO 6400 have more noise, they can still be cleaned up. ISO 12800 is something we'd strongly recommend staying away from, as it not only yields a noisy image, but also one that's distinctly soft. We strongly feel that pairing the camera with a fast prime lens with an aperture of f/1.8 would yield much better results.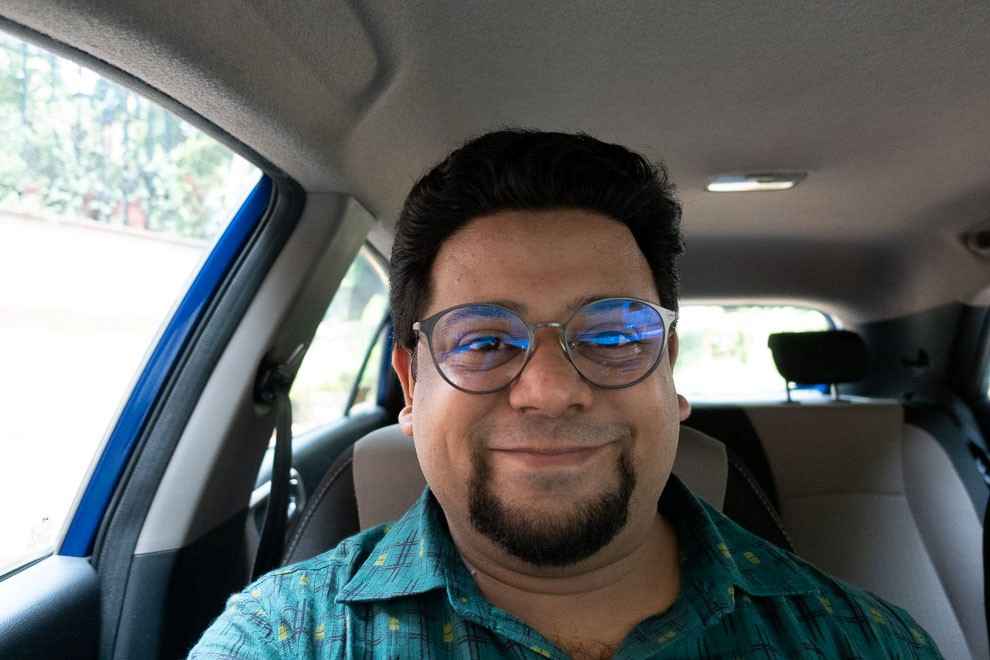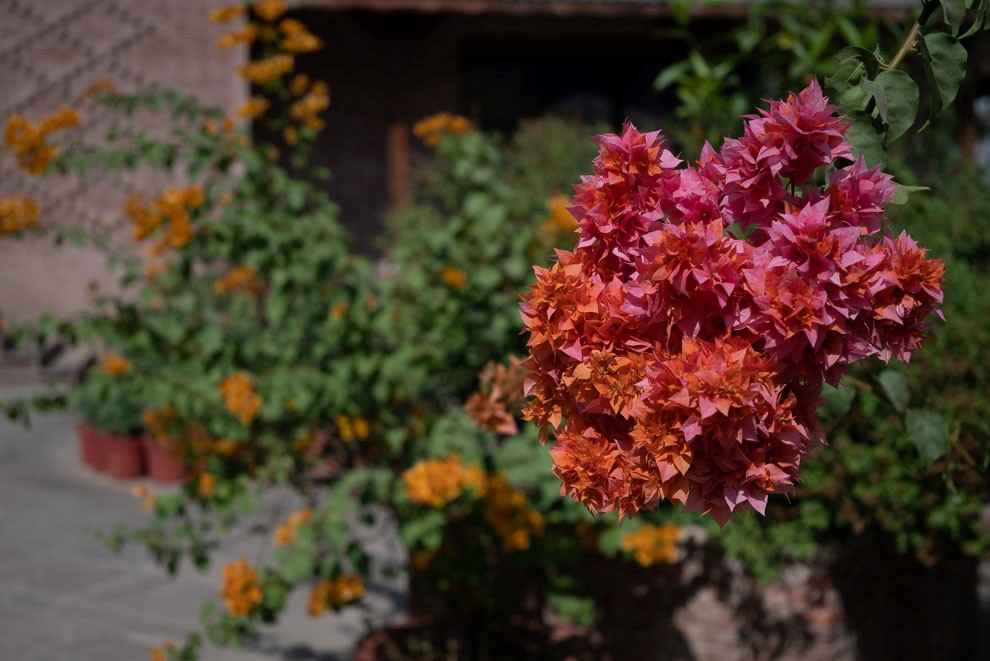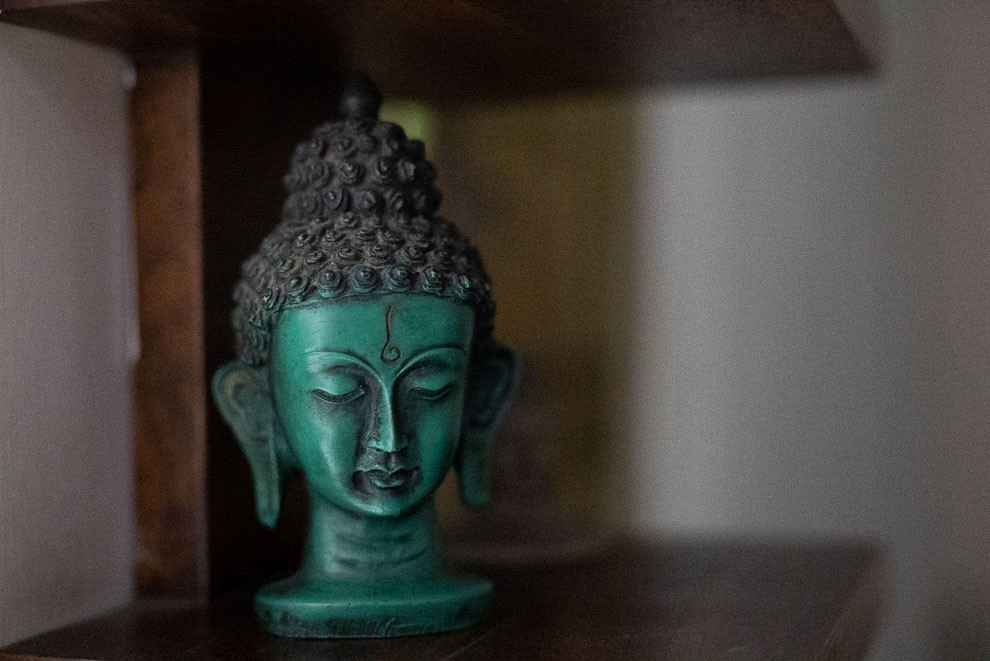 When shooting in good light, you may once again find yourself limited by the poor aperture configuration, but thankfully the images themselves are superb. You get the usual Canon colors with nice, deep, rich blues and reds and slightly muted greens. If you shoot Raw, you'll be able to have fine-grained control over every technical aspect of the image, whether it's color, contrast, or dynamic range. RAW files out of the EOS M50 MarkII allow for about 1.5 stops of recovery on both the highlights and shadow ends, which can be pushed a bit further in either direction depending on how you're exposing your shot. The dynamic range and color-contrast characteristics of the 24-megapixel APS-C sensor are certainly within the norm, but it's certainly one standout feature of this camera is its AF system.
Canon EOS M50 MarkII autofocus performance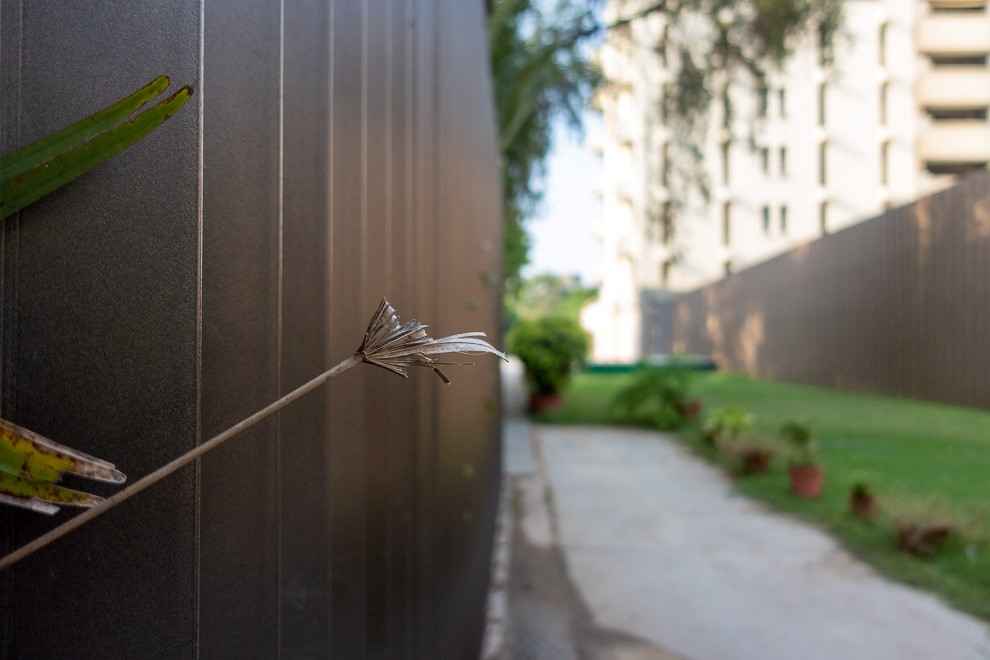 The Canon EOS M50 MarkII offers 143 AF points, courtesy of its contrast and phase-detect AF systems. Canon rates this system for effectiveness between -4 to 4eV, which is a surprisingly good range. In good lighting or difficult lighting, we had no problem with the camera focusing on the subject, whether the subject was stationary or moving. AF tracking works surprisingly well in daylight, with a level of efficacy we've only come to expect from high-end cameras. If you're trying to shoot a human but haven't been doing well with animals, the presence of Eye-AF helps to lock focus faster.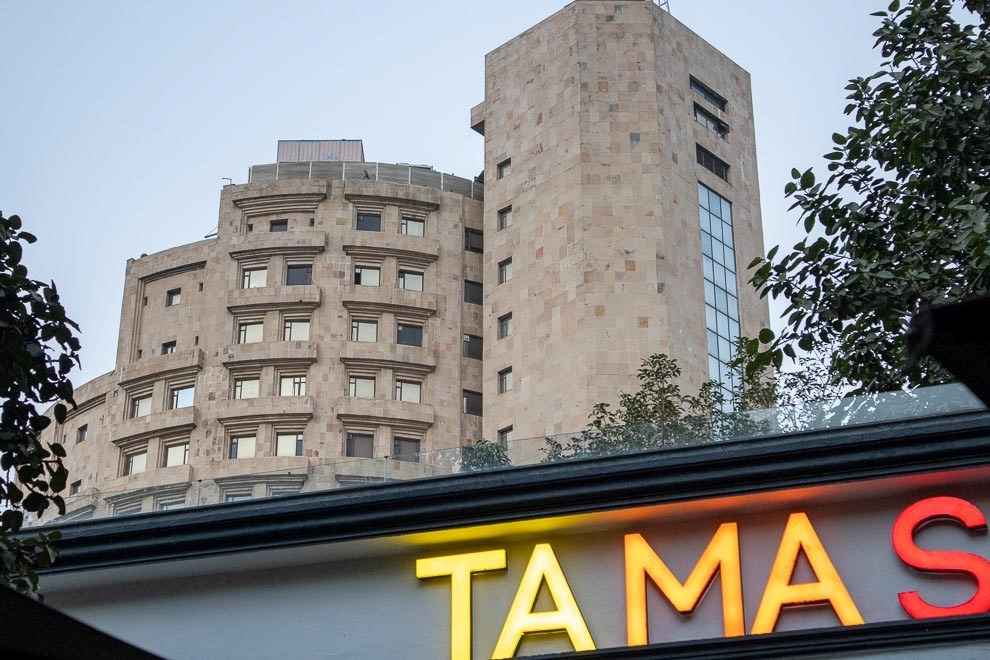 Where the AF system falters is sadly due to a problem not its own. Its variable aperture kit lens AF causes problems once the aperture is closed down to f/5.6. After this point, the AF system slows down a bit. As light begins to diminish, the small aperture on the lens affects performance even more, making low-light focusing a chore without aid. Again, with a prime lens, or a zoom lens with a constant f/2.8 aperture, more light would have gotten to the sensor and the AF performance of the Dual Pixel AF system would have been much better than with the kit lens.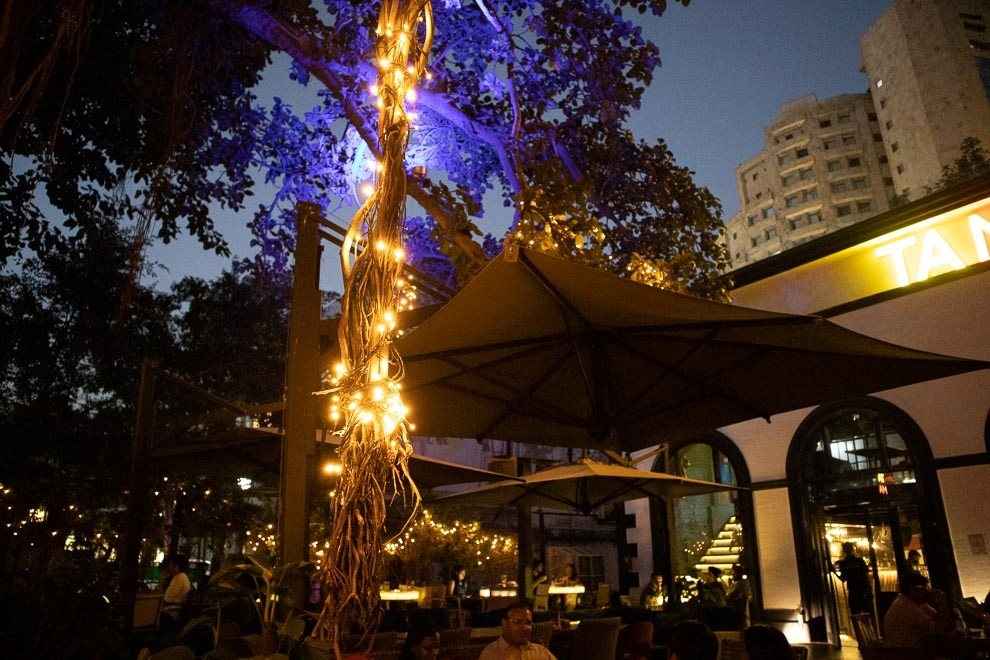 Canon EOS M50 MarkII Verdict
The Canon EOS M50 MarkII with the above kit lens retails for Rs 58995. Unfortunately, Canon India doesn't sell the camera in a "body-only" configuration, which would have been an easier recommendation to make. In this case the kit lens does more harm than good, limiting shooting styles, using less light and even affecting AF performance.
Canon's EF-M lens portfolio in India is currently sporting only a handful of lenses, only two of which offer a wide aperture. You can buy an EM-M adapter that will allow you to use Canon's EF lenses with the M50 MarkII, but that's just an extra cost and also adds to the weight and size of the shooting setup. Overall, we'd recommend the M50 MarkII if you can pick it up at a discounted price during one of the deal seasons and use the extra money to get an actually usable lens instead of relying on a kit lens Are.